According to trade association Bitkom, almost half of all employees were working from home in March. Since then, it has become clear that this is not a temporary switch, but the start of a longer journey – including in terms of technology. So, what does the future of working from home look like? What are the success factors that companies need to look out for? And what role does the employee play?
Oliver Schorer, CIO of CHG-MERIDIAN, tells us more.
Mr. Schorer, how do you assess the developments of recent months? What are the lessons learned, and in which direction is remote working heading? 
The coronavirus pandemic has transported the world of work into its digital future, and has highlighted the areas where IT managers still need to improve their digital workplace strategy. In our experience, the three key factors have been the technology, the digital platforms, and the digital mindset of our workforce.
As far as the future development of remote working goes, I firmly believe that it is here to stay. I think it had already started making inroads long before coronavirus, but COVID-19 has significantly accelerated the pace. Many companies have realized that some tasks can be performed more efficiently and productively by staff working remotely.
What do you believe to be the deciding factor, or the driving force, behind the digital workplace?
If we are talking in terms of productivity, then one area certainly has to be at the top of the list, namely employee satisfaction and the positive user experience in the digital workplace.
This focus on the employee was a guiding principle at CHG-MERIDIAN from an early stage. We developed all of our activities based on questions such as: what can I offer my most important resource? How can I create the perfect workplace? The more satisfied employees are with their workplaces, the higher their productivity and value creation.
How can the user experience in the digital workplace be optimized?
It all starts with the choice of technology. Employees often compare the equipment they use at work with their personal devices. If the technology at work does not compare favorably, then this can quickly lead to the use of hardware and software that has not been supplied by the employer. The risk to security posed by this is obvious. That is why CHG-MERIDIAN makes the latest devices available to our employees, and they are even permitted to use them outside of work.
Devices are procured via our TESMA® portal. We developed this self-service portal for our customers and their employees, but we also use it ourselves. During development, we placed great emphasis on the user experience to ensure that employees can quickly and easily get their chosen device. The shopping baskets can be customized to cater for differing device requirements. If the employee travels a lot, then the selection will include lighter and/or convertible devices. If the employee deals with large data volumes, then the devices will be particularly powerful. Personal preferences can also be catered for. Employees can upgrade their selection according to their personal interests. I speak from experience when I say it can be difficult to explain to a keen gamer why they have to do without the processing power they crave. Especially when the high-end equipment they have at home makes every work device look like a fancy calculator.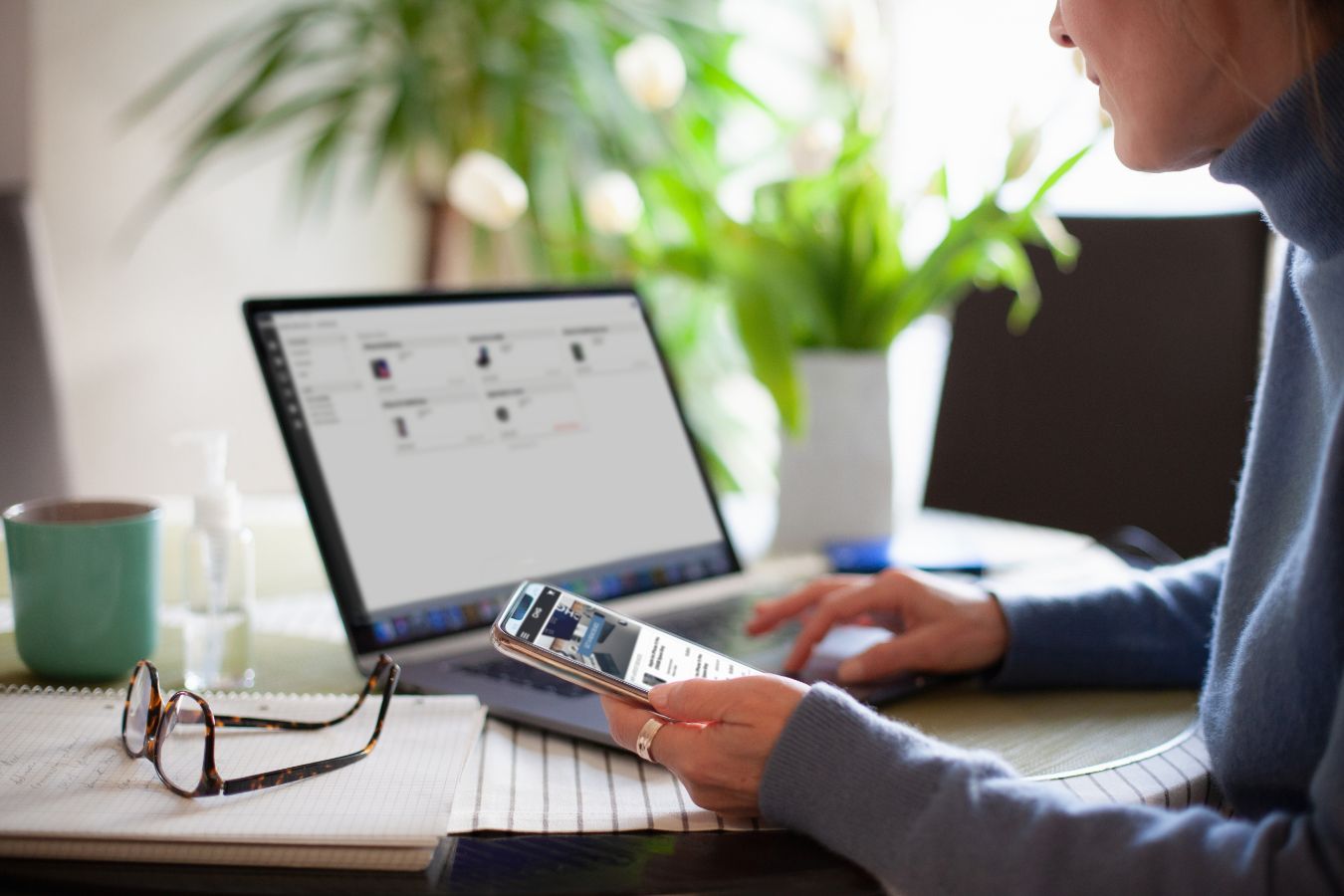 Does a good user experience not also depend on the support of employees?
Certainly. Nothing is more counterproductive than employees getting annoyed by waiting times, complex processes, and a lack of flexibility. The TESMA® portal ensures that work is as straightforward as possible throughout all phases of the technology lifecycle, without disrupting the chain of positive experiences. This is made possible through a high level of automation, from procurement and rollout to replacement, exchange, and rollback. Creating the service request is simple, and delivery to the user's preferred address is prompt.
That sounds like a lot of work for the company's IT department?
On the contrary, a self-service portal offers many benefits for the IT department. Since the employees can order their devices themselves, the operational and administrative burden on IT is permanently reduced. Processes such as approval are fully automated, and once set up this reduces the potential sources of errors. Reports can be generated at any time at the click of a button, for example to show which devices are in stock, which have been recently ordered, and what the terms are. This database can also be used to more easily derive strategic recommendations for action.